Expert Witness Related Services
Meet the Expert Witness Team
Blake Newport's Expert Witness Team Members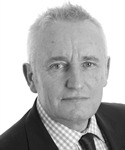 David Blake
Chairman
Dip Arb, FRICS, FCIArb
Four International Arbitrations
Legal Experience Training Advanced Professional Award in Expert Witness Evidence (LETAPAEWE) accredited
Over 27 Expert Witness appointments
Over 13 Major Dispute Resolution Appointments as Lead Consultant
Over 140 Adjudicator appointments by the RICS, the CIArb and Ad hoc appointments successfully completed.
Appointed Sole Arbitrator concerning a dispute on an offshore oil and gas project under UNCITRAL rules.
Read More
Chairman and Co-Founder of Blake Newport; David has acted as a Quantum Expert on numerous of occasions in arbitration, court and ADR proceedings. David has also been appointed as Adjudicator in multiple disputes referred to him by the RICS and CIArb. In addition he has acted as
David is a highly experienced Consultant whose primary profession is as a Chartered Quantity Surveyor. David has detailed knowledge of the main forms of contract used in the United Kingdom including associated sub-contract agreements. Along-side this David has experience in the management and provision of a wide range of pre and post-contract quantity surveying services on a diverse range of projects in the construction, civil engineering, heavy engineering, process engineering and energy sectors of the construction industry for both UK and international clients.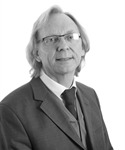 Expert David White
Associate Director
MSc, FRICS, FCIArb
20 Expert Witness appointments within the UK
Over 100 Dispute Resolution Appointments as lead consultant
Over 16 Adjudicator appointments by ICE and direct appointments successfully completed.
Read More
David has over 25 years experience within the Construction and Engineering sector. This experience was gained in commercial and contract consultancy and quantity surveying, specialising in dispute avoidance and resolution in the construction, engineering and process industries, involving miscellaneous procurement methods, including traditional approaches, design and construct, management, project management, partnering etc. Provision of quantum and contract related advice on construction and engineering procurement and in construction and engineering disputes in litigation, arbitration, adjudication and other forms of alternative dispute resolution. David is a current member of the ICE and CIC panel of Adjudicators.
David's Expert Witness work includes appointments by claimants and defendants; employers, contractors, sub-contractors and Insurance companies, across sectors; so his experience is wide and varied. He has also acted as Single Joint Expert in quantum disputes in connection with general building works. In addition, David has provided Expert Witness support in construction, civil engineering, waste management and engineering disputes in litigation and arbitration.